It's Wow at Whilton with so much fun on Wednesdays as our Events return to Whilton Locks Garden Village. Woo Hoo! WOW – it's WHILTON ON WEDNESDAYS.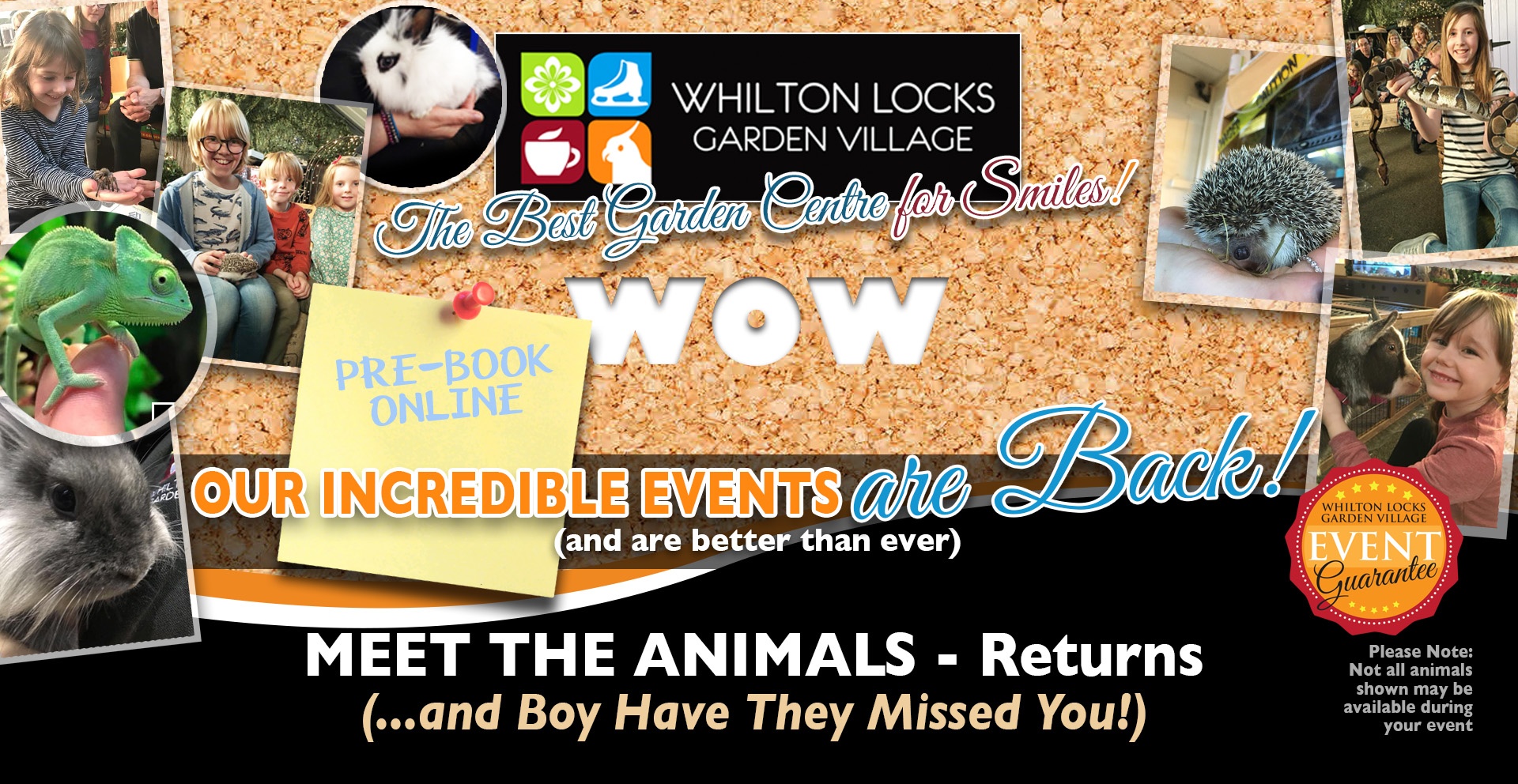 Just look at this one:
Meet the Animals
…and Boy Have They Missed You!
Wednesday 18th August
£6.99 per child
£4.99 per adult
Including tea/coffee & biscuit for adults and squash and biscuit, colouring and quiz for children. This very popular event returns and takes place in our Potting Shed.
https://whiltonlocksgardenvillage.com/product/cuddle-day-meet-the-animals/
There's more too on Wednesdays – WOW!
We are going potty – and creative – this summer holiday, with a range of fun, family events. From Dinosaurs and Fairies to planting and painting, Meet the Animals – and there's even a Toy Story-themed InfiniTEA and Beyond where Buzz Lightyear, himself, will make an appearance. All the family fun is on Wednesdays. WOW! Introducing WHILTON ON WEDNESDAYS.
They are great value – They are fun for all ages – and they are available to pre-book online NOW!