We host it every year – FREE fun, Father Christmas and discounted skating, spaces always fill up quickly – so you'd better get your skates on! Stay tuned for details of our latest Festive Family Fun Weekend.
There are incredible Christmas displays, including the stunning Lemax village, FREE photo opportunities on our Polar Express train, real Christmas Trees are now available and great savings – 3 for 2, for instance, on our hanging tree decorations – festive food throughout the weekend too in our Canalside restaurant.
It's bigger, better and icy-er than ever before at WLGV. Open air, fully undercover and with real ice you can experience an exhilarating skate with friends and family.
Our real ice rink can be enjoyed by people of all ages and abilities. The daring and skilled can show off their moves and for those who are little apprehensive we have twin bladed skates and shoe ice grippers. For the younger ones there are push-a-long penguins, polar bears and sit on bananas.
Free skate hire is included in the ticket price and there are NO BOOKING FEES
Sadly Frosty, our giant inflatable Snowman is taking the Christmas period off, this year – he has been furloughed and is feeling pretty deflated but he'll be happy knowing the show will go on and we are all going to ensure happy faces, adequate spaces and super clean places.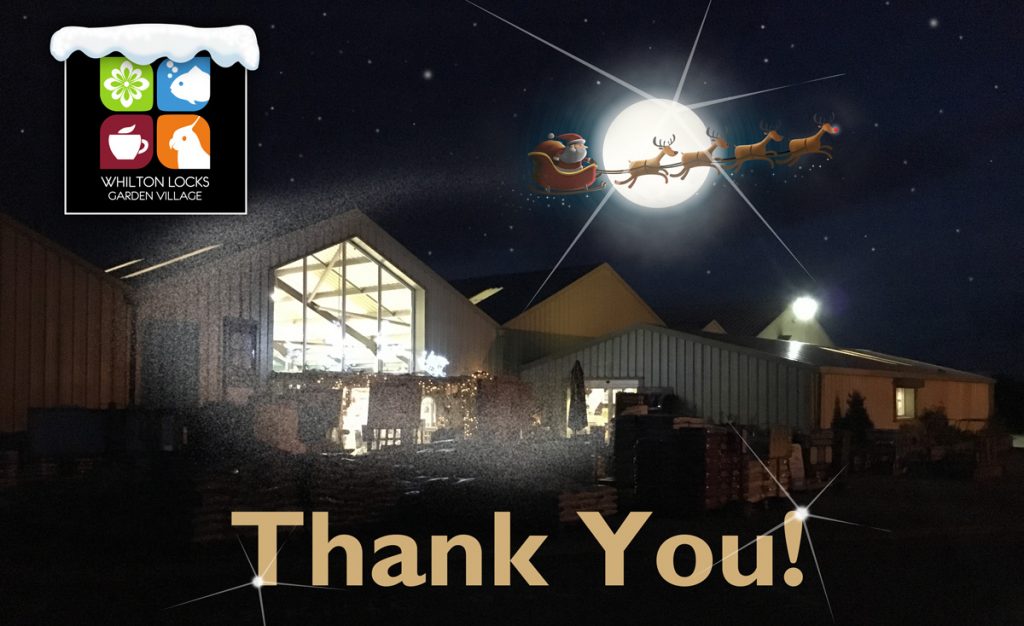 Reviews from last year:
Rachel Natasha Burke: "We had an awesome time, faces painted, reptiles cuddled, lunch eaten, Mr Frosty bouncy in, wobbled on the ice n then tea n cake….Thank you"
Tanya Collins: "Had great time yesterday face paint etc Santa was lovely talked to kids for ages he was amazing and lovely pressies too happy kids x 😉😉"
Sharon Jenkins: "First time visit today for the ice skating, Grandad loved the ice aa did my son & his 2 young sons, very well organised & friendly helpful attentive staff. Thank you for a great time. Getting in & out of Mr Frosty was so funny, thought my daughter in law was going to give birth, we laughed so much!"
Sophie Cattell "Absolutely fantastic! The staff were all so friendly, especially the young ladies face painting. There was so much to do and see."
Arlene Meazza: "Had a perfect afternoon went with sister and a 10 month old and 4year old. We met a friend and her granddaughter there and the children had a magical time. We all had lunch which was delicious and good value. Children got to cuddle fluffy animals and hold a snake and tortoise. All the staff were friendly and helpful and really seemed to enjoy their jobs. Highly recommend and we will definitely be returning. Thanks for a great day!"
Lesley Smith: "Today we had a fabulous day at Whilton Locks Garden Village. Our 2 year old granddaughter and her little friend enjoyed face painting, visiting Santa in his grotto, and they got to hold some of the animals in the cuddles session. Lunch in the restaurant was very tasty and very reasonably priced. Got to say that Santa's grotto is magical and extremely good value for your money. Well done to all the staff who worked so hard to make our visit so enjoyable. Would highly recommend it and well worth a try."
Kez Brumbill: "My family had a great time yesterday seeing Santa and skating and the snow man bouncy is fab idea be nice if there was maybe hot drinks as was very cold waiting for Santa and skating 😀"
Claire Ray "Amazing morning my son had today visiting Santa. And when santa walked up to ryan in the garden part ryan was speechless made his day well done Whilton Locks xxx"
Emma Louise Barnes: "Myself and my 3 year old daughter had a very magical afternoon. Thank you so much 🎅🏼🎄"
Becky Anderson: "We had the best time yesterday. Defintely worth a visit. Staff were so friendly, the ice skating was organised really well and nothing was too much trouble for the guys helping. The kids really enjoyed it and we definitely left feeling festive! My daughter has begged me to go skating again so we will be back!"
Lucy Judkins: "We had such a good time yesterday. All the staff are amazing and Santa's grotto was fabulous. I checked in yesterday with my photos so feel free to use them. Xxx"
Stephanie Stevens: "Ava wanted to go back as soon as we got home 😊 Everything about it is so magical!"
Mandy Judkins: "What can I say firstly the displays in the garden centre were just perfect an array of Different trees they let our little one hold the animals , that was just fantastic then on top of that the big bouncy snowman outside was amazing the ice rink perfect which leads me too Santa what an absolutely fab set up it was just magical from start to finish free face painting as well a 10/10 from me well done."
Reviews From The Year Before:
Nikki Finch We had a lovely time yesterday. The kids loved the ice skating ⛸ 😊
Becky Anderson We had a super day as always, thank you
Lauran West Brilliant festive day to kick start our Christmas … soo much to see and do. We loved it and can't wait to return
Rachel Packer Our little girl loved it, especially the snowman bouncy castle and a visit to Santa. Xxxx
Hayley Williams My three children loved it Thankyou. They said it was the best day they had in a long time x
Mandy Judkins Well set up beautiful displays great staff and the main man Father Christmas was exceptional this year well done to all of you
Monika Raubic Ice skating following with hot chocolate and apple pie, face painting and animal petting…. Thank for lovely morning
Lucy Judkins We had such an amazing time yesterday. You guys outdid yourselves once again! Thank you so much for a lovely day.
Gemma Nistorică-David Today we brought our 4 year old daughter for ice skating, a free bounce on Mr Frosty and free face painting. We brought our 2 week old son in his reindeer outfit to blend in with the festivities. The atmosphere was really fantastic, the staff in the restaurant were really helpful and friendly and we all had a nice lunch in the restaurant. Lovely family day!! Xx
Josephine Jalland Caitlin loved meeting Brela and playing in the inflatable snowman!
Rosie Derrick These 3 on their way to see 🎅 loved it
Emma Louise Barnes My little girl absolutely loved ice skating, she also enjoyed the free face painting, the lights and the hot chocolate. I bought some lovely Christmas presents for family as well. Well done Whilton Locks
Suzanne White Frosty was very popular with my two. Well done to the chap who was helping them in and out all day! The kids also loved meeting the animals. The snake was their favourite. A fab afternoon, thanks!
Lisa Marsh We had such a lovely afternoon and now feel very christmassy, thank you!
Serena Ord Such an amazing day, staff were fantastic in the whole place very friendly and helpful. Kids loved it just wish I hadn't forgot to go and have a look at the photo you took.
Tracey LLoyd We all had a lovely time today – even if my little boy did get turned into the grinch!!!
Amy Glynane We had a great time hunting for clues, stroking rabbits and having faces painted. And not to forget a bounce on the snowman!
Saffron Wildman We had a brill day thank you
Linda Rudnicki Wish we knew about you a few years ago while my darling mum was still with us…But so looking forward to our visit with all my family and our 2 beautiful nieces on the 8th
Vickie Taylor We had a fab morning! boys loved the banana ride even tho it was hard work for Mummy!! Xx
Sam Holland Our first visit and we all had a fabulous time – highlight was "snow" on the train