Let's look back on another themed event hosted at Whilton Locks Garden Village. It shows what we can do – let us know what we can do for you, your event or themed party.
Arrgh Me Hearties! Well our timbers have been shivered, our sails hoisted and it's all hands hoay on the good ship Whilton as we head off to distant lands after the fabulous Pirate themed day at Whilton Locks Garden Village.
It was great to see so many crew mates dressed in their finest pirate clothes as they tackled a range of tasks, obstacles and half term fun.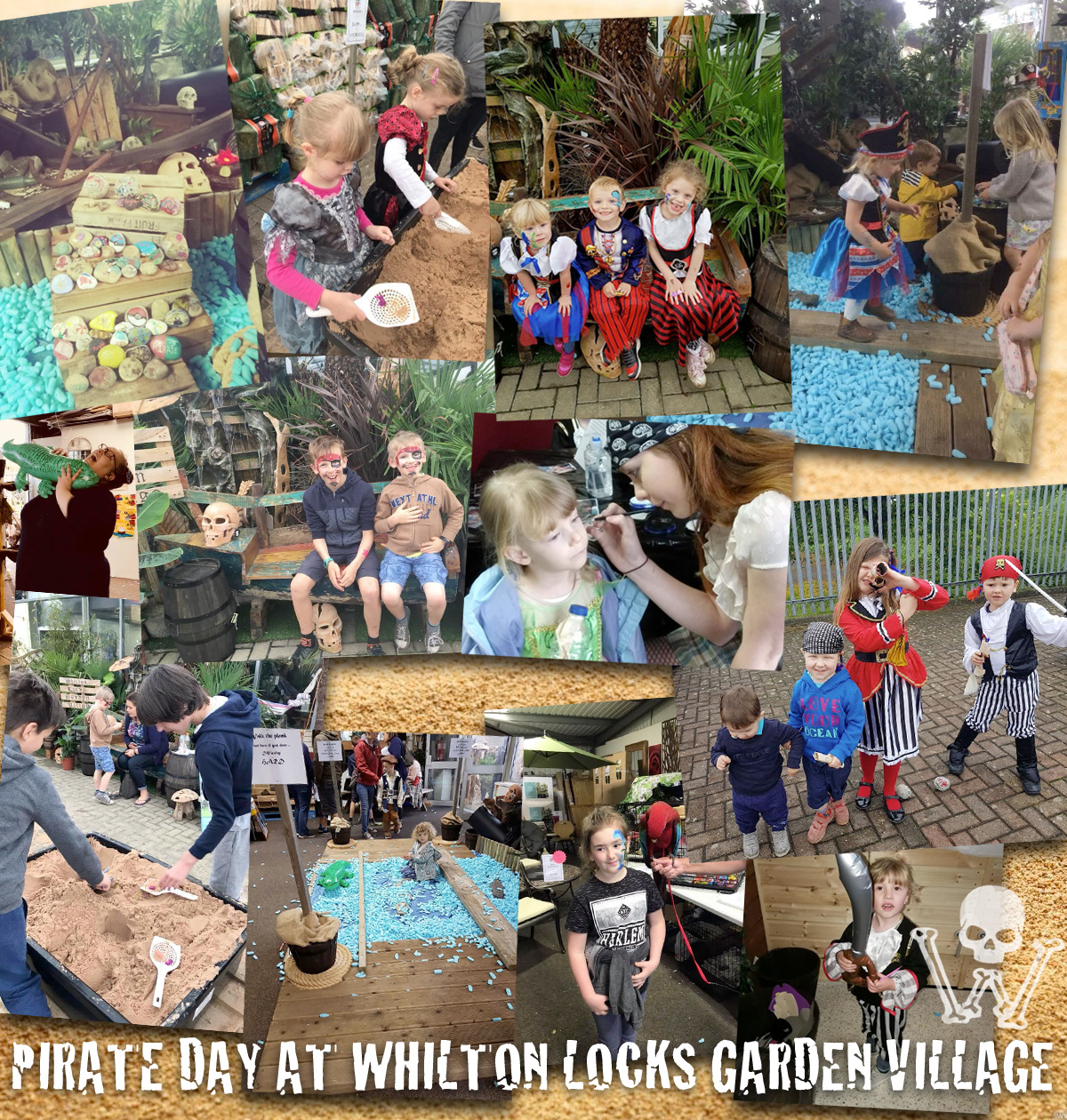 We received a bounty of reviews from shipmates who attended this free event, here are a selection:
Super impressed by the creativity and effort put into the day! Lots of staff in character and so generous with the prizes for the games and all free! Thank you
Claire Louise Fletcher
Brilliant morning – thank you so much for organising. Can't believe it was all free. Would have definitely paid for an event like that
Lisa Green
We had a fantastic time toda thank you to all the staff for being amazing with all the kids we all had lots of fun
Lucy Nickless
Thank you so much for today, my girls had a fantastic time
Claire Fowkes
Had a great time the kids loved it, thank you for all your hard work x
Hayley Kellet
Thank you so much! We all enjoyed it and was a lot of fun! Thank you for all your hard work x
Faye Ellen
Yes thank you very much my granddaughter enjoyed herself so much
Sarah Smith
I brought my son this afternoon we had a doctors appointment so we didn't stay long. He had an amazing time, loved the treasure hunt, face painting and the parrots. Thank you so much. We love visiting on other day's so these day are extra special. Thank you so much
Angie Moore
Had a fantastic day, thank you to all the staff! Very well organised event.
Bliss Ross
It was a great afternoon such a great effort made and lots of fun xxxx
Sarah-Jayne Goodman
Thank you for a wonderful day!
Chloë Dawn Stephenson
It was really well organised x
Claire Fursey
Had a fantastic time, thank you. Poppy enjoyed the "water"!!
Hayley Bruce
We had a great afternoon such a fantastic free event which we all enjoyed. Thank you to the fab staff that did a great job X
Aimee Lou
We had absolutely amazing time today…well done to you…you deserve a huge credit for today's event!!!so clever and fun and free 🤩🤗…thank you for having us
Katarina Aslett