Description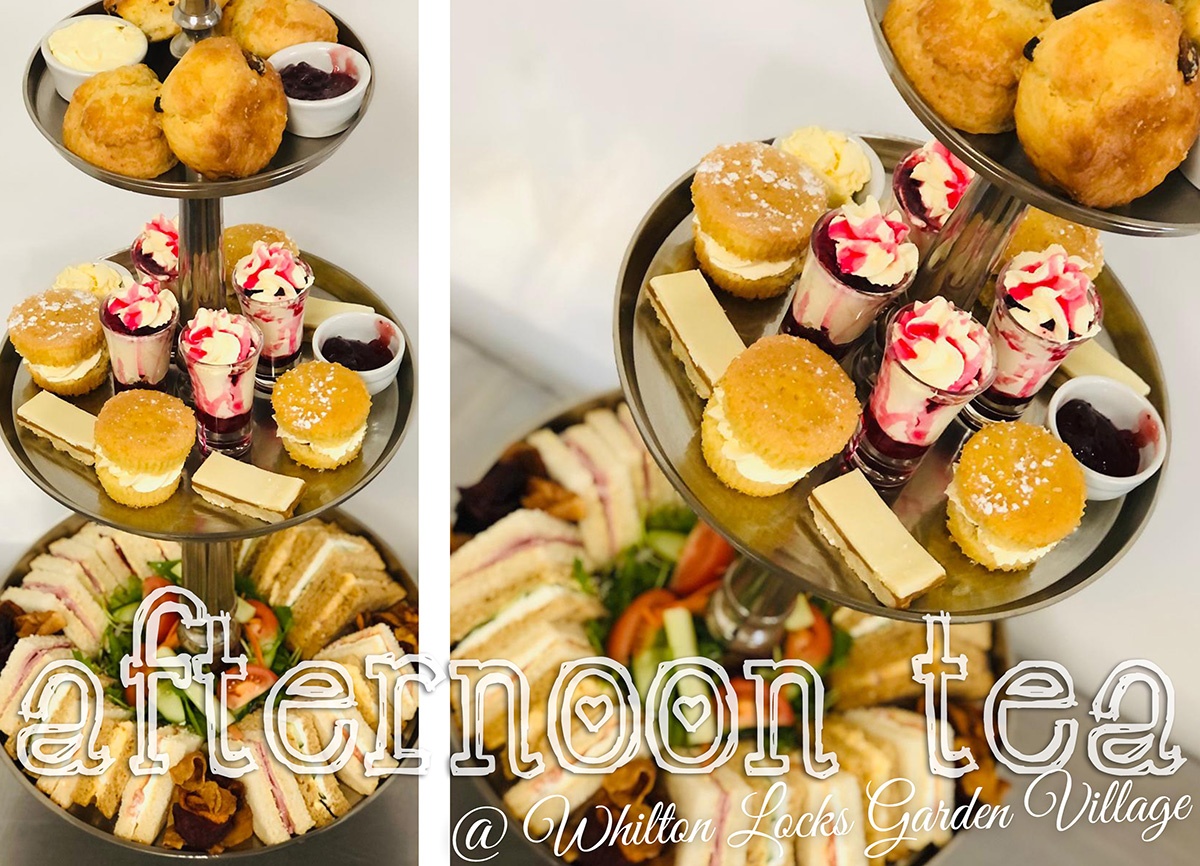 Afternoon Tea for Two*
Treat someone to a delightful Afternoon Tea in our Canalside Restaurant.
Weekdays 2-4pm
Purchasing this Afternoon Tea Gift Voucher is a lovely way to treat a friend or relative.
Upon purchasing a gift card will be emailed to the lucky recipient. You can fill in a special message too and, of course, include your details.
*Also available in different numbers. Week days, excluding Bank Holidays.
Look what you have said recently about our Afternoon Tea!
"Had afternoon tea. Excellent! Food very good and staff very friendly and helpful. Would highly recommend."
Shirley Swan, Google
"I was treated to afternoon tea by my daughter. We both agreed that it was absolutely lovely. We couldn't fault the setting or the food. The staff were very friendly and looked after us so well. Carmel and Suzanne were amazing. Feel thoroughly spoilt. Such a lovely treat."
Toni Woolridge, Facebook
"Went for an 'Afternoon Tea' today. The staff were lovely & the food was delicious. Everything was fresh, nicely made & well presented. Well Done guys."
Julie McGovern, Facebook
"I was bought an afternoon tea from my friend for my birthday. What a lovely afternoon we had, we drove from Coventry and it was a lovely drive out and Norton Village is so pretty. The Garden Centre had some really unusual and unique items that would make fabulous presents and I couldn't leave without a few items! The afternoon tea was gorgeous a lovely selection of tasty sandwiches and gorgeous homemade cakes and scones that were really fresh. We had a shot of jelly and cream that cleansed the palette. All of the staff were so helpful and nothing was too much trouble. I will definitely be back and will recommend to anyone who will listen. Thanks for a great afternoon."
Kathy Lowe, Facebook
"My daughter Elizabeth took me here today I had the best day ever the staff were wonderful Carmel and Susanna who serve us made us feel so welcome and at home definitely going back food staff atmosphere was wonderful."
Jenny Briggs, via Facebook
"I took my mum here today as a mothers day treat. From start to finish the staff were so attentive, friendly. Also we liked the way Carmel who served us sat with us and talked us through our options. The whole experience and food was lovely and mum had a great afternoon. I would most definitely recommend their afternoon tea so much to eat and drink."
Elizabeth Lindley, via Facebook
"Just been here for afternoon tea with the mum and brother. was great service for myself felt well looked after and happy ! the person looking after us was polite and a nice place. thanks definitely will be returning again with family."
Kimberley Allen via Facebook
"Had an afternoon tea at Whilton locks. Scrummy sandwiches that you could choose for yourselves. Scones were served warm and were lovely, finished off with lovely cakes and hot drinks of choice. Staff were super friendly and was a nice relaxing experience."
Ellen Harrison, via Facebook
***