Why not host your Special Celebration at Whilton Locks Garden Village?From celebrations and anniversaries to afternoon treats and every long-lost meet ups, Whilton Locks Garden Village can offer a fabulous complete room for hire, table for two, bespoke meals and can cater for every dietary requirement – and every tastebud!
"From the moment we discussed this event we had fullest confidence in the team to provide our celebration tea.
Our menu and selection of food items was cleverly matched to ensure both savoury and sweet needs.
Our table planning layout in the Potting shed was ideal right in-front of the window.
The service by all staff was absolutely the best and all our guests were amazed by the highest quality and freshness of food and drinks.
We throughly recommend anybody wishing to organise a special event to just contact the Canal-side Restaurant for guaranteed success and enjoyment."
650Alann, via TripAdvisor
Food Glorious Food and Gardening for Everyone . . . .
"Rarely do you find a garden centre with a cafe/restaurant with food on offer that's as tasty as that at Whilton Locks Garden Village. The restaurant is wonderful with staff who wear wide smiles and who can't be more courteous or more helpful. They are truly glorious people. The seating extends onto an exterior raised deck overlooking the Grand Junction Canal and the Northamptonshire countryside beyond which on a sunny day is perfect to sit there and take lunch in the fresh air; and the food is to die for. It really is. Given the choice of an alternative nearby restaurant and that of Whilton Locks Garden Village then my choice is always for Whilton Locks, Yesterday we had a piece of wholemeal quiche and salad with warm new potatoes and homemade coleslaw. My goodness what a spectacular plate of food it was. It would be impossible to improve. The garden centre is also a wonderful example of how to present and sell gardening products. There's always something new and creative on display and as a lifetime gardener I always find something that catches my eye. Maybe not for that day but perhaps to shelve in memory for a future gardening project. All in all a really lovely location and a very worthy five star rating."
Geoff662233, via TripAdvisor
"Excellent service ! And a great range of Gluten free foods, which you don't always find. One of the best Afternoon Teas I have had by far. Thank you"
Linda P, Groupon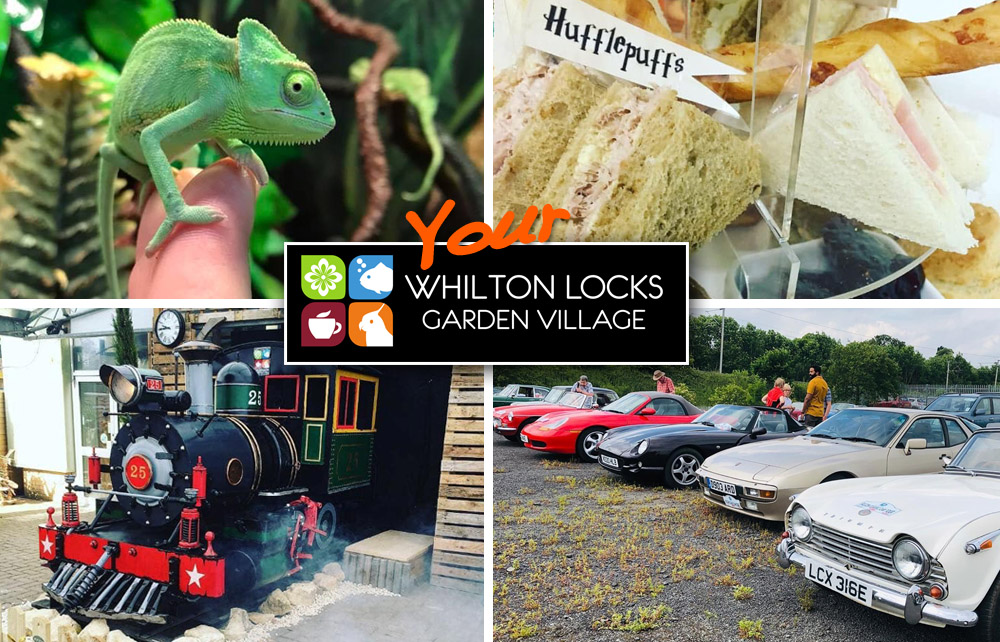 We even have space for car rallies in our large carpark with refreshments available too!