What a year 2020 turned out to be.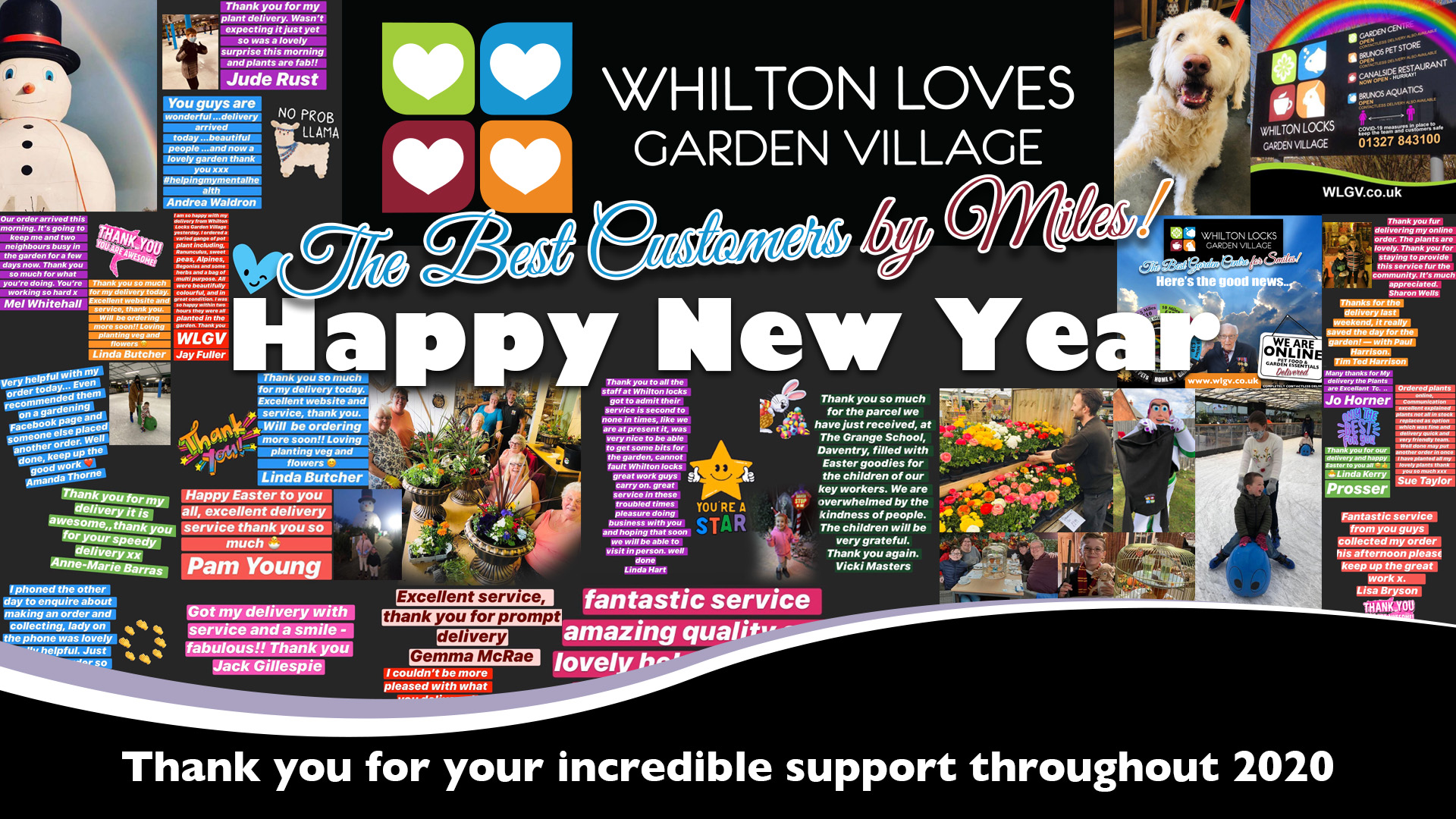 We have to admit though we have been extremely lucky. Lucky for two reasons firstly, as an essential business, our garden centre and pet shop was able to remain open throughout 2020 and we managed to adapt really quickly to offer our online delivery service. Secondly, and most importantly, we are incredibly lucky to have so many wonderful customers. During the year, it's been fantastic to see so many visitors including, most recently, to enjoy our Winter Wonderland and real ice, ice rink. We were able to visit many customers with our delivery service too and it was lovely to see so many gardens bloom and perhaps, just perhaps, we helped in a small way to enable families through some of the dark times of the year. We welcomed so many familiar faces and brand new ones too who found us in 2020. We thank you all for your support, your kind words, your custom, sometimes your patience, and your enthusiasm. From all the staff at Whilton Locks Garden Village we wish you a Happy New Year.
Moving into 2021, we remain open, on site and online for essential pet and gardening products.
Our website and home delivery service is available with contactless delivery should you need any items to start working in the garden ie manure, top soil, bark, gravels and aggregates, wheelbarrows and lots more.
Our full range of 2021 seeds, with over 900 vegetable and flower varieties are now in stock along with seed compost & propagation so you can be prepared for the season ahead. (Our website is being updated with new season seeds as we speak). Seed potatoes, onions and shallots are due in next week. With the low winter temperatures don't forget to feed the garden birds, our wild bird care range is fully stocked in store and online. Also keep your pets clean and warm with our ranges of bedding, hay and straw – perhaps they deserve a little treat too?
There's so much to look forward to in 2021 and we look forward to sharing it with you.
Whilton Locks Garden Village