No Ho Ho? Christmas isn't cancelled.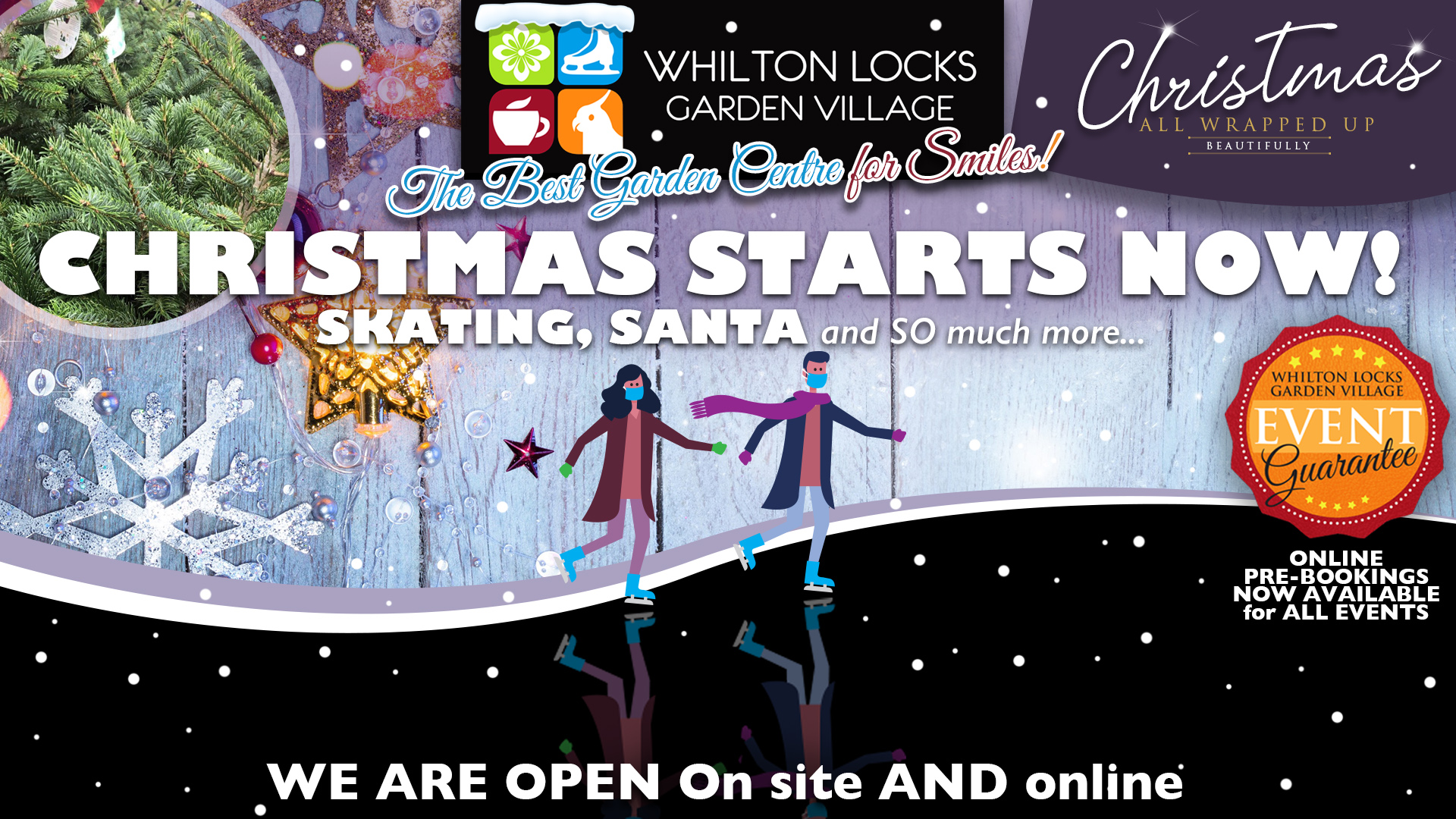 Ice skating, Santa's Grotto, Tea with Elsa, Breakfast with Santa, Wreath Making, in fact all your favourites. Our Christmas schedule is on and you can book your event NOW, to secure your places this Christmas.
EVERY event this Christmas at WLGV is backed up with our Event Guarantee. This includes our 100% money back guarantee if your event is cancelled, or you need to stay at home. No booking fees, no cancellation charges, no worries.
Our shiny new events website is now up and running – https://whiltonlocksgardenvillage.com
Our Top Quality Fresh Cut Christmas Trees are now available in store!
We will continue our delivery service for those staying at home. We can take the stress out of Christmas shopping with our new personal shopping team. Give one of our elves a call to organise the perfect present. If you would like to place an order, please either call 01327 843100 or visit our website www.wlgv.co.uk
Finally, to our visitors, both on-site and online, thank you for all your continued support, we really do have the best customers!
Keep safe and stay positive.
WLGV